Honda Maintenance Common Questions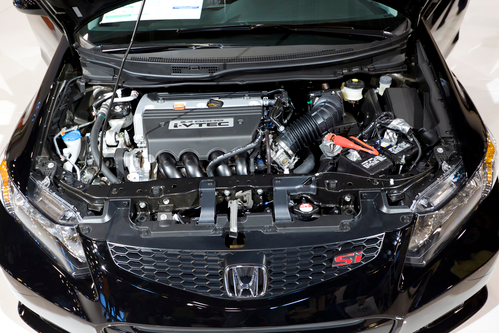 Honda maintenance is one of the most important things you should do for the longevity of your car. The regularly scheduled is the best type of maintenance. However, critical issues can develop over time when minor problems go undiagnosed. Your car might need an expert at Nalley's Automotive to know the right solution for your vehicle. Here are a few of the most common topics for Honda maintenance.
How often should I change the oil?
Most technicians will insist that 4,000-7,000 miles or a 3-month change of oil, depending on your make and model. The first thing to check is your vehicle's owner's manual. This gives you the most accurate information available, especially for newer models. However, the manual offers no guidance in regard to the wear, history, and age of your car.
How often should I rotate my tires?
The only point from a vehicle to the ground is its tires. Tires typically last approximately 7,000 miles. Tire rotation ensures even wear on the tires. Also, be sure to remember that individual driving habits can significantly affect the frequency and interval of rotation of your tires.
How long should brakes last?
A brake pad's life depends on driving habits and the operating environment. Brake pads typically last about 25,000 miles depending on use. High speed braking, elevated temperatures can cause brake pads to need service sooner.
Should I change my battery?
A typical car battery lasts for 5 years. The best way to prevent a problem with the battery is to track your vehicle's battery safety. Be sure to have this done during regularly scheduled maintenance. Most car batteries have a marked expiration date.
When should I replace my brakes?
Every appointment for a scheduled maintenance should include a full vehicle review. Nalley's Automotive will check the breaks at each service appointment. Be sure to have a professional check squeaky brakes, as the noise may be a symptom of a bigger problem.
When you pick an Nalley's Automotive to service your vehicle, you get a team of factory-trained mechanics who have the knowledge and experience to repair your car. Not only do they offer first-rate car service but also guarantee the use of state-of-the-art equipment and OEM components, including full warranty on all services and repairs performed.